Boffins get 1,000,000 Linux Kernels running as virtual machines!
Thats right, that wasn't a typo. Some crazy boffins at Sandia National Laboratories in Livermore, have run more than a million Linux kernels as virtual machines out of which 20,000 can be run simultaneously! Why on earth would they attempt such feats?
Prehaps this XKCD may jog your memory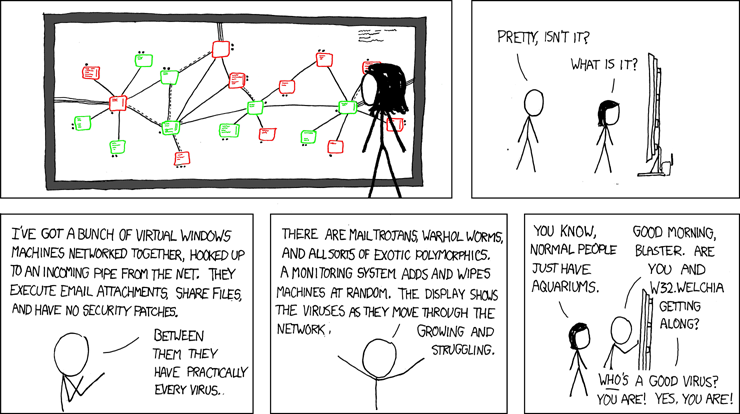 Yep, just about:
The technique will allow them to effectively observe behaviour found in malicious botnets, or networks of infected machines that can operate on the scale of a million nodes.
Insane!

Categories:
Beta, Cool Tools, Developer, Kernel / Internals, Linux/Unix, Operating Systems, Security, Software, Virtualisation
boffins, cool, Kernel, linux, node, Security, trojan, virus, xkcd