Chrome, an Innovative browser from Google
I've just been reading up on the newly announced [][1]Google Chrome browser that will no doubt set a new standard for browsers. Its built on the WebKit engine and includes some really really different train of thoughts on how browsers should act and behave. You can read a very nicely done Comic Strip on the new things we can expect to see, which I think is genius in itself.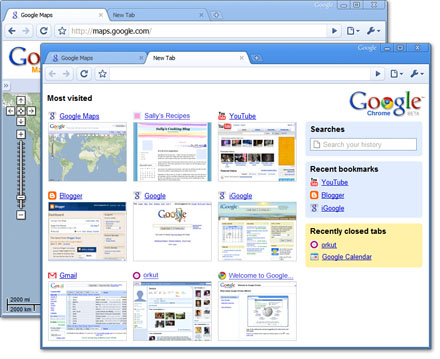 Some things that stood out from the usual norm:
And finally, a slide about the open nature of Google Chrome, notice the little guy with a ball on the top left?
Whilst they are exciting features theres stuff here that have already been done by other companies (Opera and Microsoft) it'll be interesting to see where Google goes with this. I dont think I've been more excited about a browser than today.