Wow, hard to believe it's been over a year since I last wrote something on this blog, most of my time has been micro-blogging on the twitters. But never fear, with Windows 8 being released, Visual Studio 2012 and Windows Phone 8 on the horizon there's lots of content coming!
In other news, I've gone Mac but I'm still a PC user at heart (though Mac's are still PCs!). So you'll see some Mac posts from me too.
Till then, I leave you with a picture of our little guy Neo who claims not to have any idea of how the bag of Oat Bran ended up on the floor next to his couch.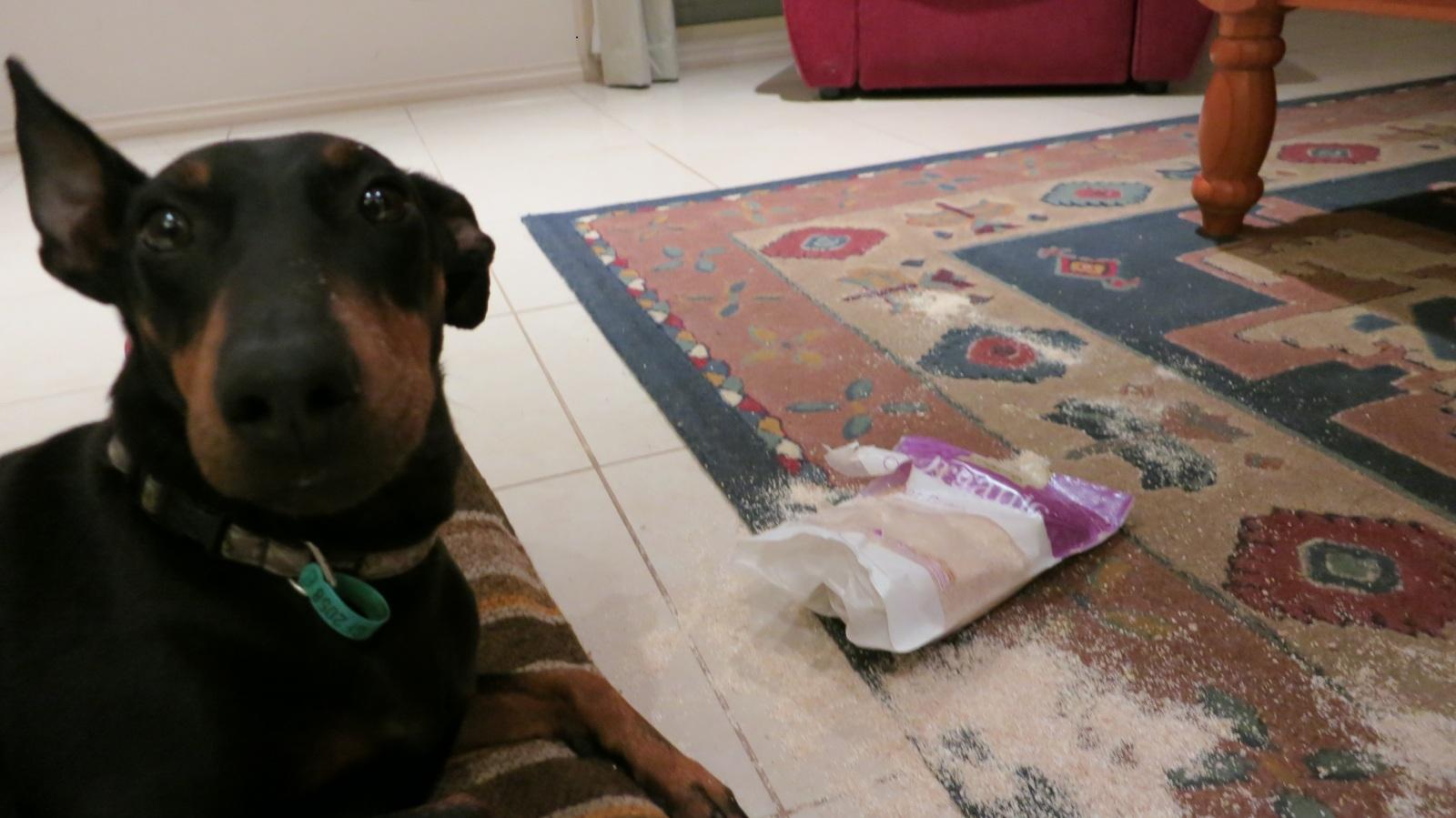 (His ears go like that when he knows he's done something naughty)